a weapons handling system that complies with safety rules
securely stored weapon
lots of storage space
modifiable
holds weapons up to 18"
lockable main pocket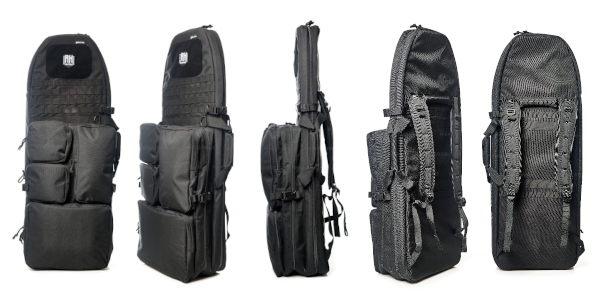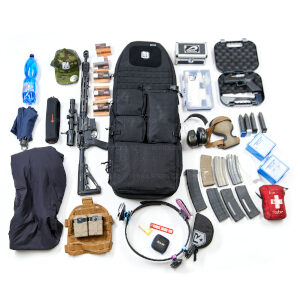 RHH Shooting Backpack - a product developed by shooters for shooters. With this Backpack you will pack for a multi-day race with complete well organization, whether you are using a gun or 2Gun.
Main pocket for the gun
It contains a locking system that allows the weapon to be pulled out and inserted perpendicular to the ground (meets IPSC rules, etc.). The internal "funnel" inserts the pistol grip into the center when the pistol is inserted and ensures that the weapon is immobilized and comfortably carried after the attachment of the barrel / forearm with fastex.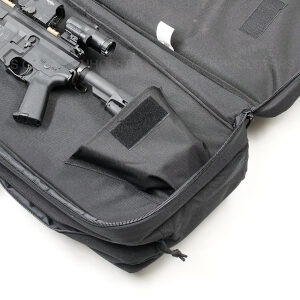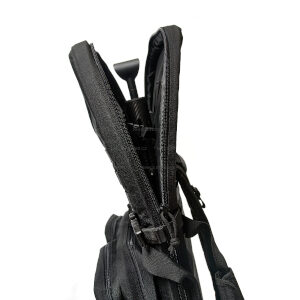 The external fastex also helps this and ensures that the main pocket is ajar only to the extent that is necessary to remove or store the main weapon upwards. The handling of the weapon is very easy and the pocket does not open more than is necessary. Reinforcement of the entire space for safe storage of weapons with optics is a matter of course.
On the backpack you will find a velcro panel and a molle binding for attachment of any accessories, as well as a D-ring, which is suitable, for example, for attachment of a shooting belt.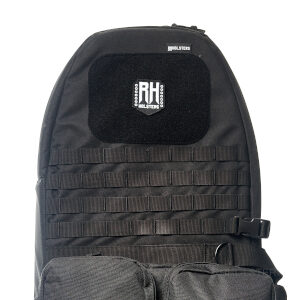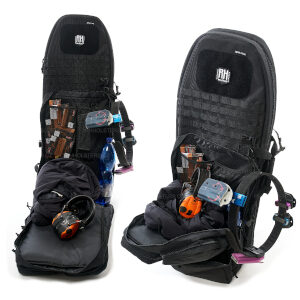 The backpack has plenty of storage space for accessories. The largest pocket has compartments for a well-organized storage of things. It can be opened entirely or blocked so that it only opens in half. You can easily pack up and nothing will fall out at the shooting range.
Pockets for small accessories.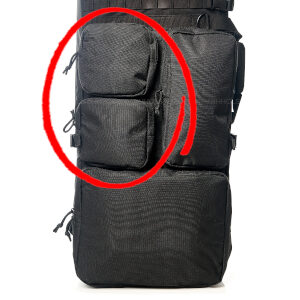 The magazine pocket can also be filled with a 30-round magazines with an extended floor plate.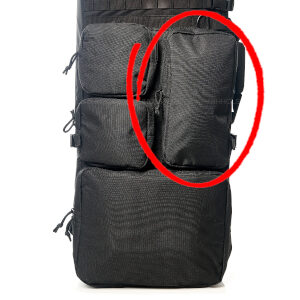 The largest pocket for accessories can also hold a briefcase for a pistol.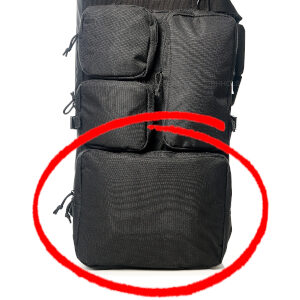 Backpack size - 100cm x 40cm x 20cm. Pocket for a rifle up to 95cm
Weight 2.9 Kg
Should you have any questions, or would like advice when choosing the holster, do not hesitate to contact us.