suitable for IPSC
adjustable grip
easily accessible
attachment to sports belts: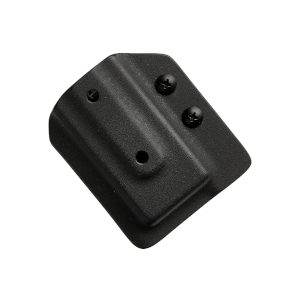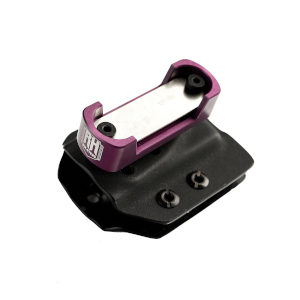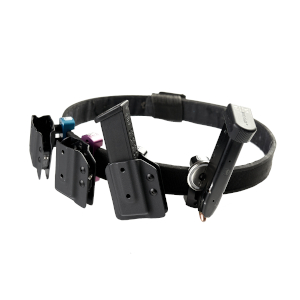 The sports belt magazines holsters fit perfectly to the magazine you choose. They are pressed at a high pressure and exactly the right temperature. The holster has sharp detailed indentations that turn into round and smooth hand-cut edges. By setting the grip, you choose the optimal resistance when removing the magazine from the holster.
Where and how it is worn:
These holsters are most often worn on a sports belt and are suitable for shooting ranges, especially for IPSC.
Types of belt attachment:
You can choose from two mounting methods for the outside holster, which are then mounted with Chicago screws and are a part of the package. For standard sports belts we recommend our IPSC sports mount, for other belts we recommend Tek-Lok.
Sports IPSC mount
Especially suitable for 40mm sports belts. You can place a sports magazine or a magnet on the mount. The magazines are nicely removed from the body and at the same time they do not even move on the belt.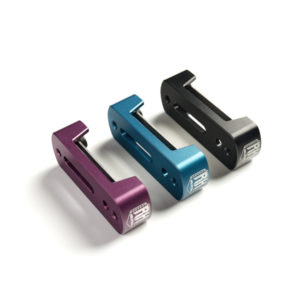 Tek-Lok
A popular universal mount in our country, used mainly for IPSC - sports holsters. But it can be used just as well for a tactical holster. It is away from the body, so the magazines are easily accessible. On Tek-Lok, you can set the width of the belt for which you use, up to 55 mm.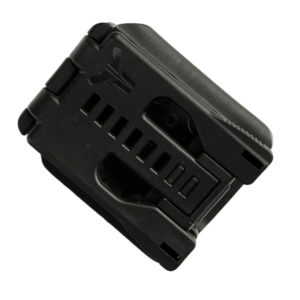 Inclination and configuration:
Each holster has multiple holes predrilled. By screwing the mounts in different positions, you set the inclination as you need.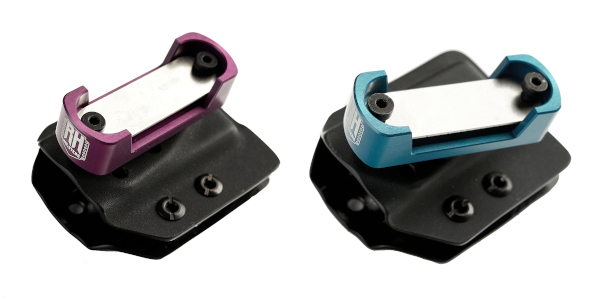 Adjustable grip:
Each holster has an automatic adjustable grip. This allows you to control how much the holster should resist when removing the magazine. In addition, you can use the adjustable grip to choose whether to insert the magazine with the projectile forward or backward.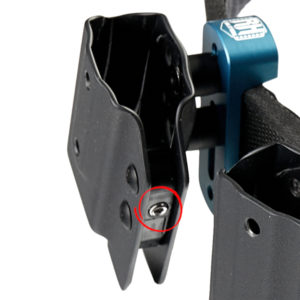 Magnet:
A magnet can be added to each holster or sports IPSC magazine mount, which serves as a magazine holder, for example, in a situation where you have to collect the magazines from the table and store one quickly. Inserting it in the holster can be unfortunate and time consuming. That's why you quickly snap it to the magnet and shoot. However, you will most appreciate it as a storage place after finishing the shooting.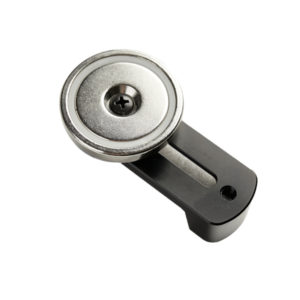 universal for double row mag. - both right and left
1911 - both right and left
Taurus TX22 - both right and left
Should you have any questions, or would like advice when choosing the holster, do not hesitate to contact us.