concealed carry
minimalist design
Suitable for carrying a weapon:

with a clip
in a bum bag
in a bag
in your handbag

covers the trigger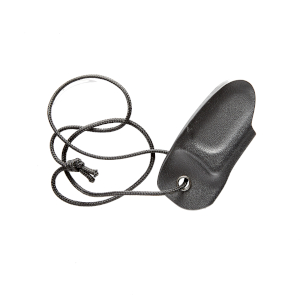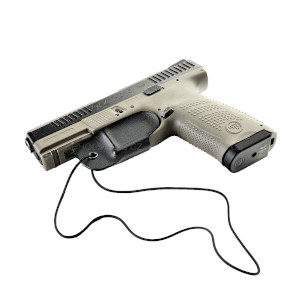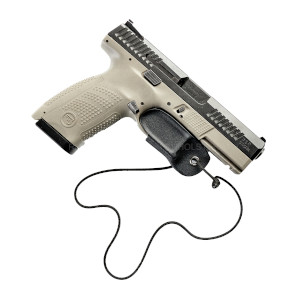 Triggerguard is a minimalist holster designed for safe storage of the trigger of a loaded weapon. Paracord is tied to a loop of trousers, a belt, a bag, a bum bag, a handbag ... and is put on a trigger guard. When the weapon is drawn, the string pulls the triggerguard from the weapon and it is immediately ready for usage.
Should you have any questions, or would like advice when choosing the holster, do not hesitate to contact us.